Pixel art isn't just for the SNES or independent games on Steam. The pixel art in these mobile games is just as good as the best of them.
In a time when games have to look good, it's easy to see why so many people like pixel art games. Even though they have lower resolutions or don't use all of a device's power. Their simplicity and pixelated look give them a retro feel that has a timeless appeal, which gives them an edge over other kinds of games. No matter if you have a low-end phone or a high-end phone. These pixel art games made to be fun for all types of players at any time and any place.
So, we've put together a list of the best pixel art games you can play on Android and iOS. So, if you're looking for a fun and interesting mobile game to play, check out our list below. Each of these pixel art games has its own unique art style and gameplay.
Super Cat Tales 2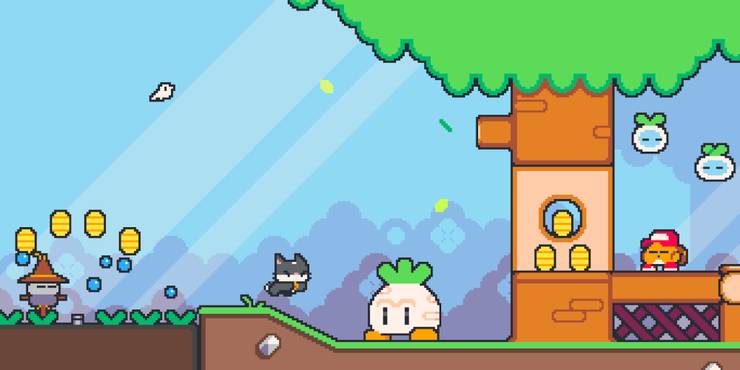 In Super Cat Tales 2, you play as a cute cat in a fun and easy platformer game. Join forces with your other cat friends in an exciting adventure to stop an evil army of tin soldiers from taking over Catland. You'll have to get past difficult obstacles, collect gear, unlock new characters, visit different places, and find hidden secrets of the cat universe.
It has bright, colorful, and detailed graphics that will make the game fun and interesting to look at. Its in-game environment effects are a mix of new and old, and you'll have a great time controlling these cute creatures as you drive ships, swim through the blue ocean, and ride super tanks to fight evil. The wonderful world of these super cats is shown perfectly by the beautiful pixel art animation. Get started on your cat adventure right away!
Warspear Online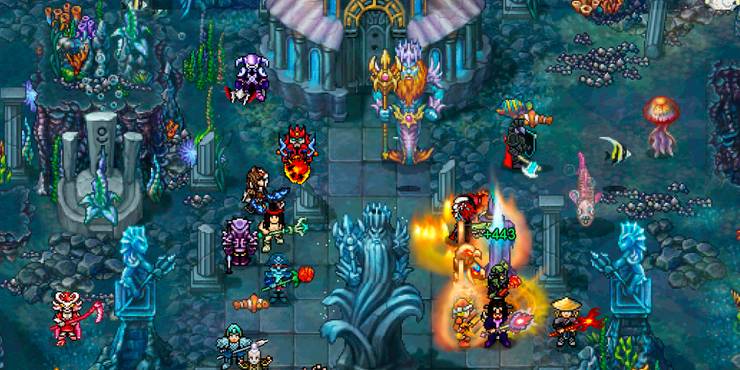 Warspear Online has everything you could want from a modern MMORPG, but it also has an old-school feel that gives the game its own charm. Join millions of other players in real time and show off your skills by fighting them in the arena. You can also join forces with other players to defend your castle, fight wild monsters, and bring peace back to the land of Arinar. Warspear online has a beautiful world where you can have a magical adventure you'll never forget.
The pixelated graphics and effects of Warspear Online are what have helped it stay popular even as newer games with better graphics have come out. This is because the game's classic art style is what draws a lot of people to it. As you work your way through the fantasy world, you won't be overwhelmed by the animations or bored by the low-quality graphics. Warspear Online has the right art direction to give gamers the fantasy feel and look they want.
Elona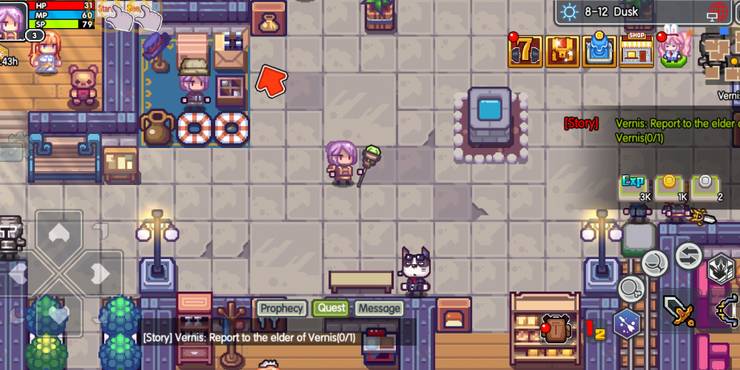 Elona is a roguelike game that takes you on an adventure through North Tyris, which is a dangerous place. You can let your wildest imagination run wild, explore the open world, and build the fantasy life you've always wanted. Engage in and try out different ways of life. You can be a strong guardian who fights to keep the world in balance, a laid-back farmer who likes to plant all day, or an aspiring chef who loves trying out new recipes and eating the tasty food you make. Enjoy the many options that let you go in any direction you want.
The strange open world of Elona is beautifully made, and the cartoony pixel art designs and dialogue make the game even more fun and interesting. When you play a game that both fun to play and looks goodou be hooked and eager to see what else it has to offer. Start making your future right now!
Harvest Town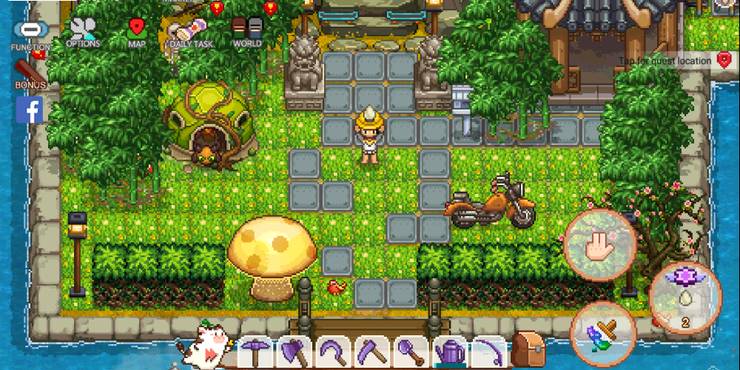 Have you ever wished to live in the country away from the city's noise and chaos? If so, Harvest Town and other farming simulators are fantastic ways to relax and experience country life. Take on the role of a farmer and start from scratch to build your farmland. Try out your farming knowledge and skills. Show everyone that you have what it takes to live in the country.
Harvest Town's realistic RPG elements and simple 8-bit graphics help players focus on the game and enjoy it even more. While still letting them enjoy the peaceful and beautiful views of farm life. Harvest Town's beautiful flowers, 2D character sprites, and weather lighting effects are the perfect blend of fantasy and reality.
7 Years From Now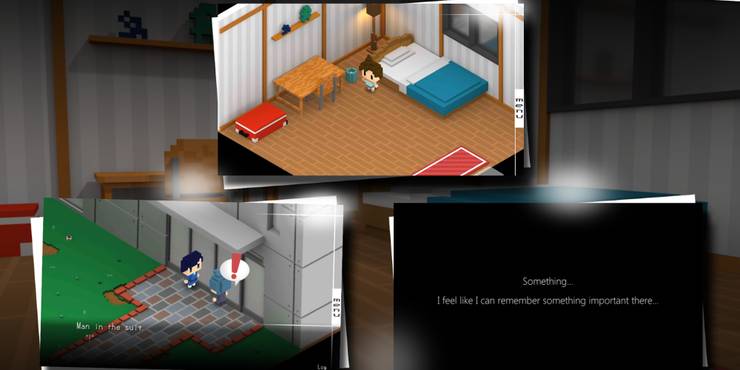 If you like games with great stories, buckle up and get ready for an emotional roller coaster ride with 7 Years From Now. At the start of the game, the main character, Haruto, wakes up from a dream. He promised to meet a girl he doesn't know where. Could this just be a dream, or is there more to it than that? Join Haruto on his journey to figure out what's going on in his life as he gets closer to the seven-year mark.
Even though Slope Game has simple, pixelated art, the story will make you feel like you're playing an animated TV show. Also, the beautiful music in the background of each scene adds to and heightens the feelings of each scene. What's holding you back? Help Haruto find out what his dreams mean before it's too late!